4/ Working past the edges
Toast books, online books, and AI writing.
I'm always excited by the self-published authors that are working on the margins of what is possible. They aren't dreaming of winning the lottery ticket and becoming the next undiscovered success story, but are quietly—and patiently—building a sustainable career by doing things differently.
Kissa by Kissa
This one is late to the newsletter, but I've been talking about it for weeks. Craig Mod wrote a book about walking in Japan and the culture of cafés called kissaten, which serve toast.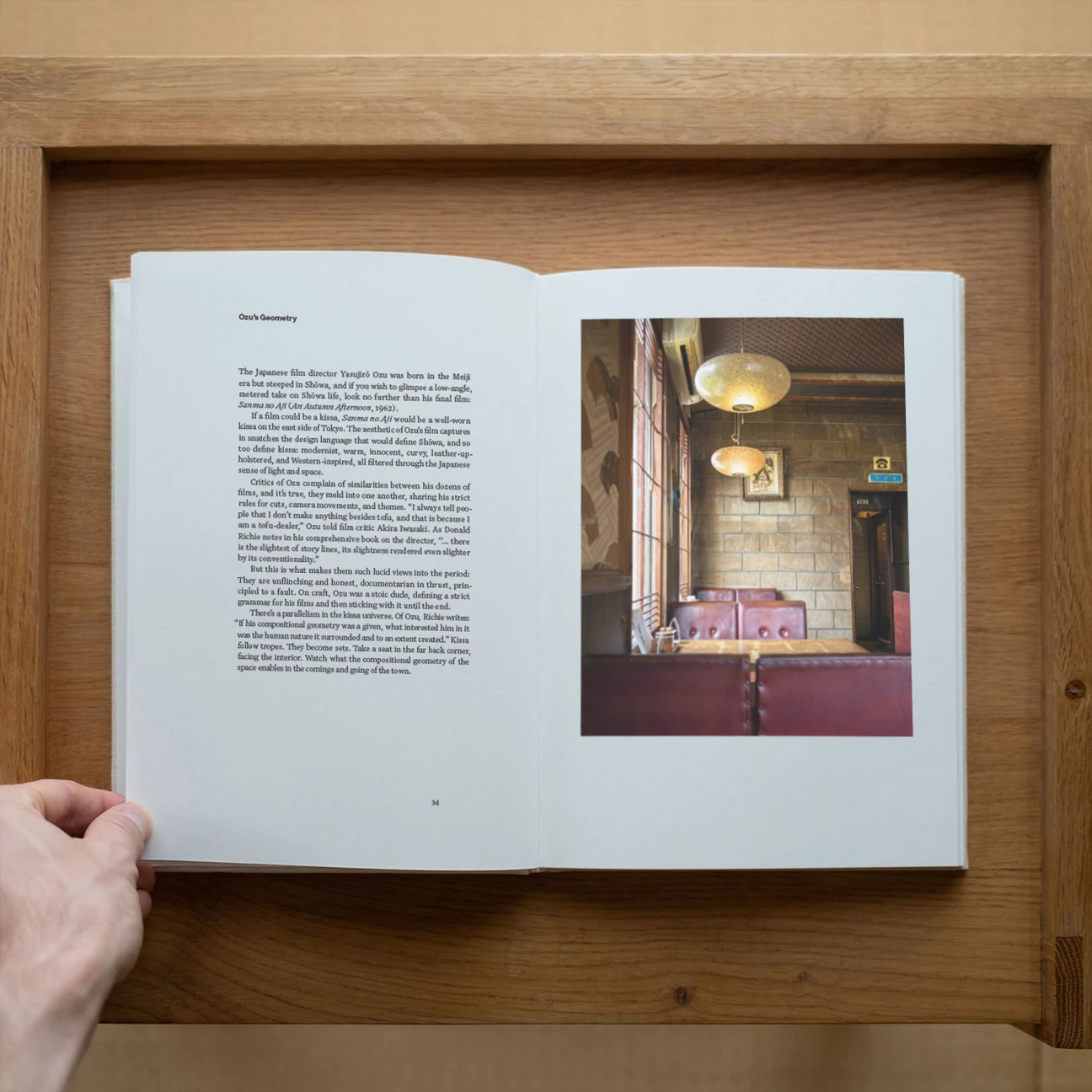 This is a gorgeous looking, hard-cover, colour photo book that he pre-sold for $95 in forty-eight hours!
How did he do this? First, he had support from the members of his Special Projects program, which he offered $50 off coupons—leading to people getting the book and a membership. He also built a crowdfunding system on Shopify called Craigstarter, which he then released as open-source on Github.
What I think is important to understand, though, is that this is a beautifully crafted book that he showed the production of every step of the way. He shared videos, photos, and essays of its making, and readers could see the care put into it. This is something that can't be replicated when we only do ebooks or Kindle Direct Publishing.
Hundred Rabbits
I discovered this one through Craig Mod's newsletter.
Hundred Rabbits is the research studio of Rekka and Devine, who have been running it as they've been sailing worldwide since 2016.
While much of their work is programming and games, they have two books that I find are fascinating. Wiktopher is an eco-fiction story published online, containing links to artwork, character descriptions, and a glossary. Their second book is Thousand Rooms, a visual novel which they describe as "a sort of Borges for children." This one is available for purchase as an ebook and is available in thirteen languages.
Again, the care and craftsmanship are present, not only in their writing but through their entire website.
Derek Sivers
Many people know Derek as the founder of CD Baby, a distributor of independent music, and his book Anything You Want, where he shares everything he's learned about running a company.
But what I love is the approach he's taking with his writing now.
Your Music and People and Hell Yeah or No are self-published and sold directly through his website as an ebook, audiobook, and paperback. Yet, the pricing strategy is that for USD 15, you can get unlimited downloads in any format (EPUB, Mobi, PDF, MP3) forever. If you want the paperback, it is only an additional $4, or you can read the entire book for free directly on his website.
Fascinating.
Other Recommendations
TBR
My Tailored Book Recommendations is a book subscription service that "pairs you with a professional book nerd who creates your own tailored book recommendations."
Bookshop
As you might know, I'm not one for Amazon. So, I'm happy to recommend anything that financially supports local, independent bookstores. Although Bookshop isn't available for Canada and International yet, they hope to expand in the future (fingers crossed).
Singular
Since I mentioned Sudowrite previously, I wanted to share James Yu's collection of stories that he wrote in conversations with it.
"A benevolent superintelligence arises from these grains, networked together through human bonds. It realizes that human suffering is pervasive, so it assigns itself the goal of minimizing it. It coordinates a new virtual reality for us. We don't need to do this because suffering is actually an illusion and it can override that illusion. We continue to eat the grains, because to not eat them would be to risk falling back into... into... it can't even bring itself to say it."
(PS - Be sure to read the separate conversations the author had with it as well.)
David Gane Newsletter
Join the newsletter to receive the latest updates in your inbox.
Comments