A desire to write
My writing partner has a book of her own.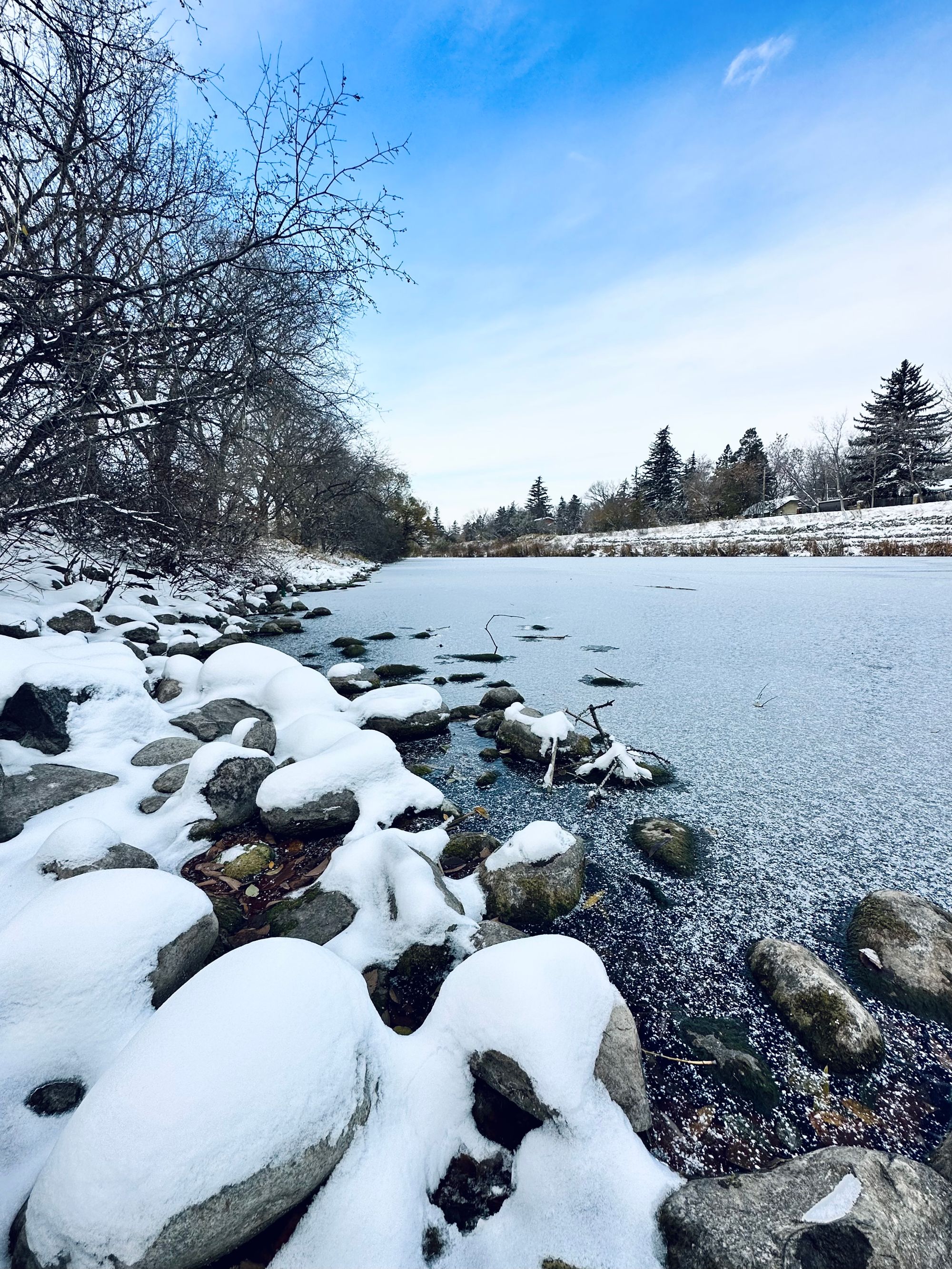 Hi, David here. This monthly newsletter is a collection of personal stories and links published on the first of every month. I also post (almost) daily and am a writing coach. If you want to unsubscribe—or subscribe to all of it—please visit your account page or contact me. Thank you for being here.
---
For those of you who don't know, I collaborate with my sister-in-law, Angie Counios. However, she's releasing a memoir of her own this month called My List, My Rules.
When she got her first copies, she brought one to the house to celebrate—along with creme brûlée pumpkin doughnuts. I was happy for her and hugged her, and not just because of the doughnuts. Writing and publishing is a lot of work, and seeing her navigate the process makes me proud of everything she's done.
However, as I cradled her book and flipped through its pages, I sensed that old feeling to write my own novel.
For a long time, I had always planned to publish something separate from Counios & Gane. Yet, I could never figure out the story, and working with Angie was always a treat. The writing came easier, it was more fun, and she brought aspects to the storytelling that weren't me. At some point, I quit chasing the idea.
But holding Angie's book, I felt that desire return.
I haven't done anything about it yet, but I've considered it a lot. I've talked to Angie and played with ideas, but similar to before, nothing sticks. I'm not quite sure what story I'd even tell. But I've filed it in my list of long-range to-do items, and hopefully, one day, the right idea will come my way.
Until then, I invite you to Angie's book launch or buy a copy of My List, My Rules from your local store.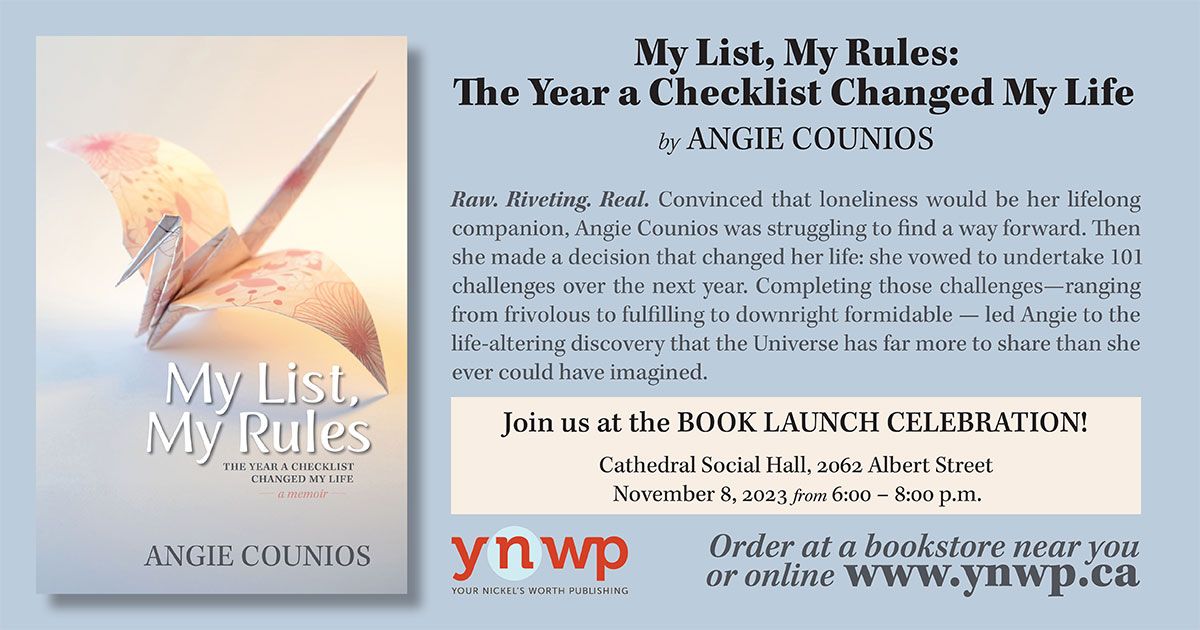 ---
Enjoying
📖 Reading
I've only begun reading books again (I find it hard to do when I'm grading student scripts every week). All I've read is Hide by Kiersten White.
📺 Watching
I've started a running list of movies and TV shows I've watched but my favourites this month:
Reservation Dogs (season 3)
I mentioned it last month, but now that it's done (season and series), I can't stop praising it.
Ahsoka and Fall of the House of Usher (2023)
Both were good. I recommended Ahsoka to my son who liked the cartoons it's based on and he liked it.

Although I enjoyed Mike Flanagan's Fall of the House of Usher, I don't know if any of his shows will ever top my feelings for his The Haunting of Hill House (2018).
Smosh Pit and Smosh Games
Not everyone's humour, but lately, it's my favourite YouTube binge watch. I love the energy of their current cast and hope they stay around for a while.

My favourite stuff is Eat it or Yeat it, Try Not to Laugh, Betrayal AF, Sword AF, Sniper Chess, and almost any bit where they make each other laugh.
🗣️ Quoted
One discovers the light in darkness, that is what darkness is for; but everything in our lives depends on how we bear the light. It is necessary, while in darkness, to know that there is a light somewhere, to know that in oneself, waiting to be found, there is a light.
– James Baldwin, Nothing Personal
---
Thank you for reading
That's it for this month. If you liked this newsletter and want more, visit my daily blog.
I also help others with their writing. If you're interested, please visit my coaching page.
David Gane Newsletter
Join the newsletter to receive the latest updates in your inbox.
Comments