Farmers' Market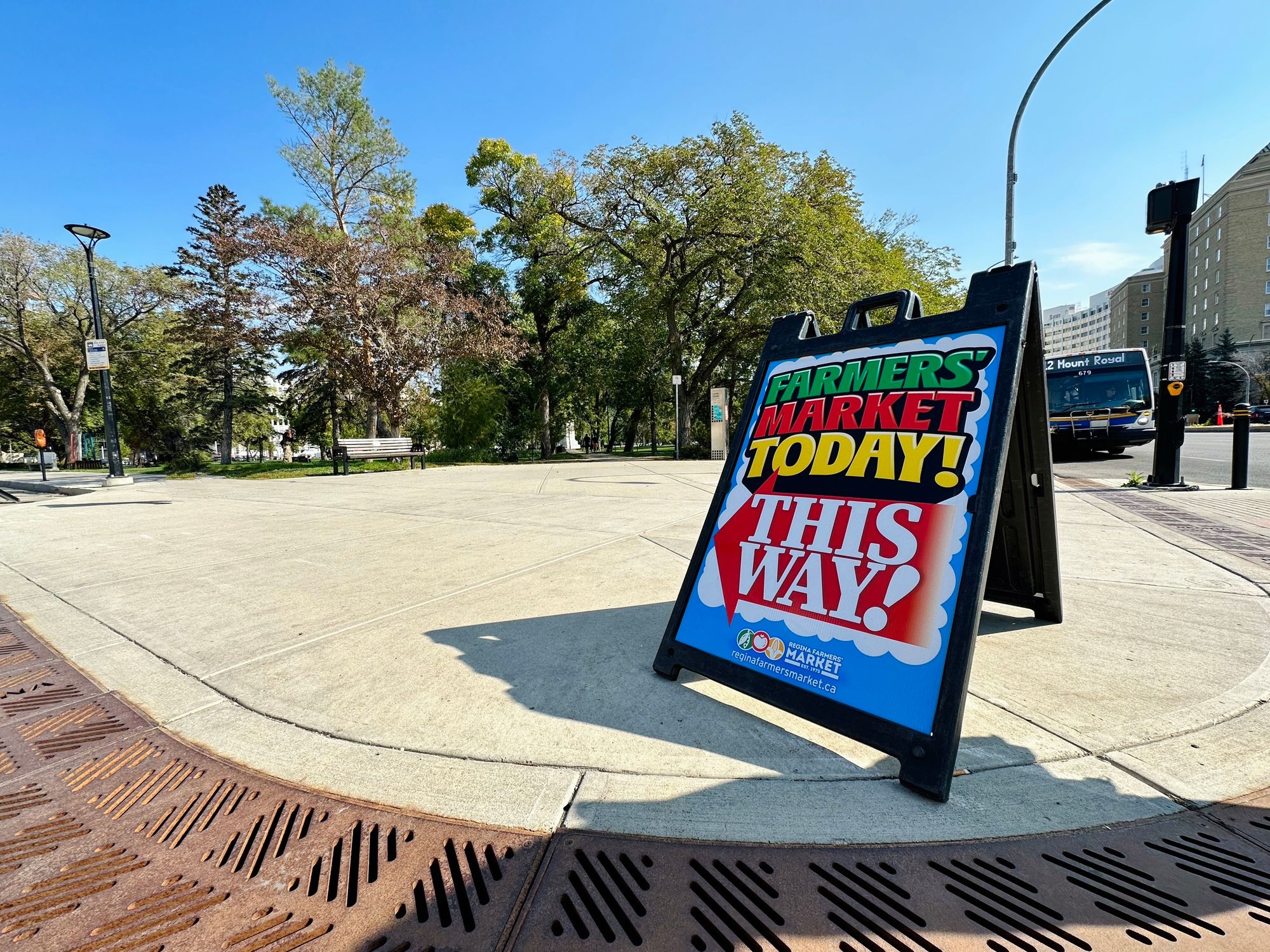 First of all, I'm still getting used to the habit of taking a photo every day.
As my wife and I walked to the farmers' market, I pulled out my phone to make sure to take a photo of the crowds. I figured it would be a perfect opportunity to post something on here.
But as soon as I got there, I completely forgot about it. I was too busy visiting people and looking at the fresh vegetables, fruits, baking, artwork, and food trucks to take a photo. It wasn't until we left and a half block away that I remembered.
So that's why you're stuck with a photo of the sign. You don't even get a hint of the farmers' market in the distance.
Second thing to share: every time we work on a book, I'm always trying to remember how we write farmers' market. Is it farmers market, farmer's market, or farmers' market? Seeing it written on the sign gave me flashbacks.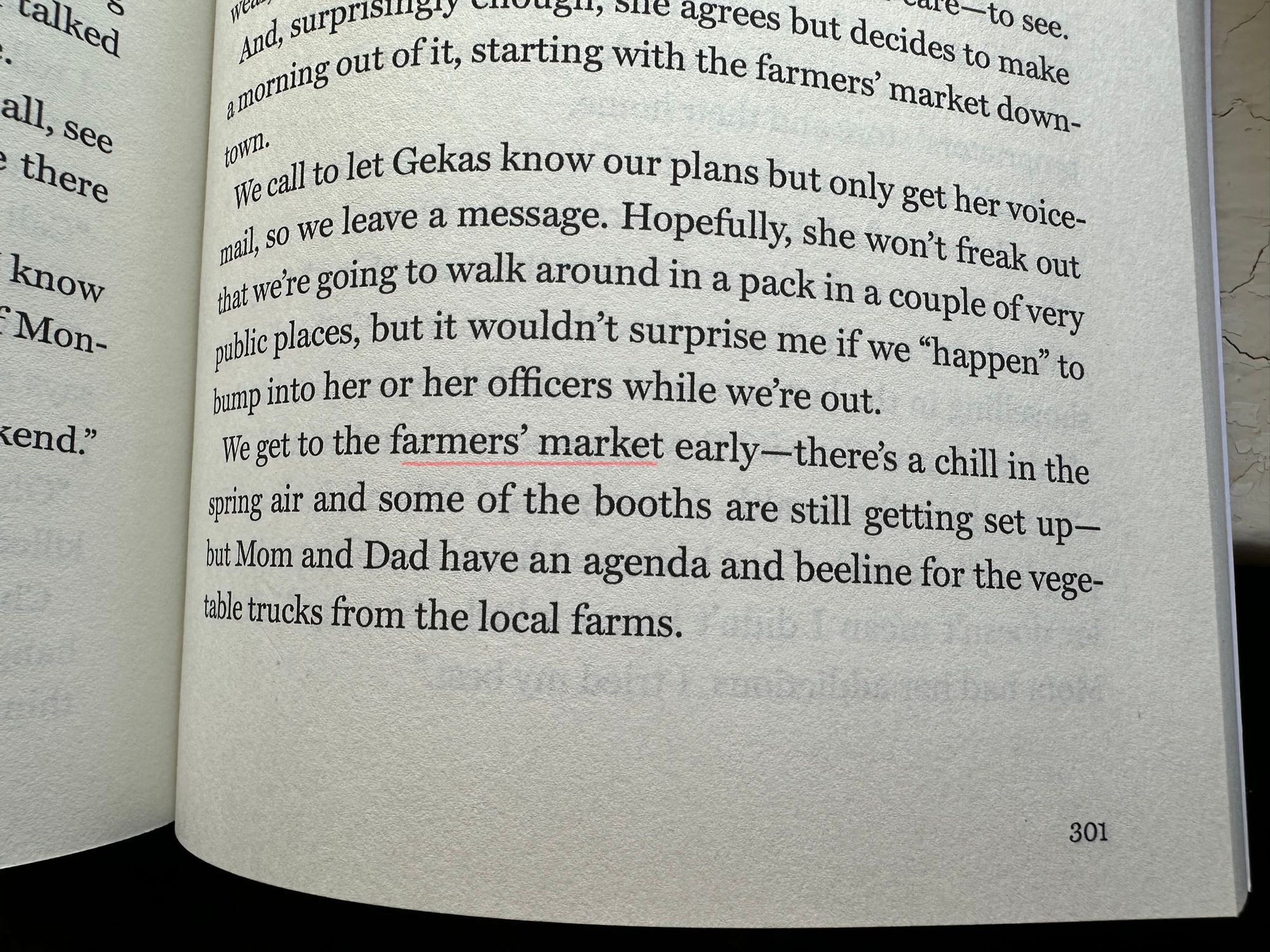 David Gane Newsletter
Join the newsletter to receive the latest updates in your inbox.
Comments