Moments Pass Like These
Owen's flight brings a mysterious visitor.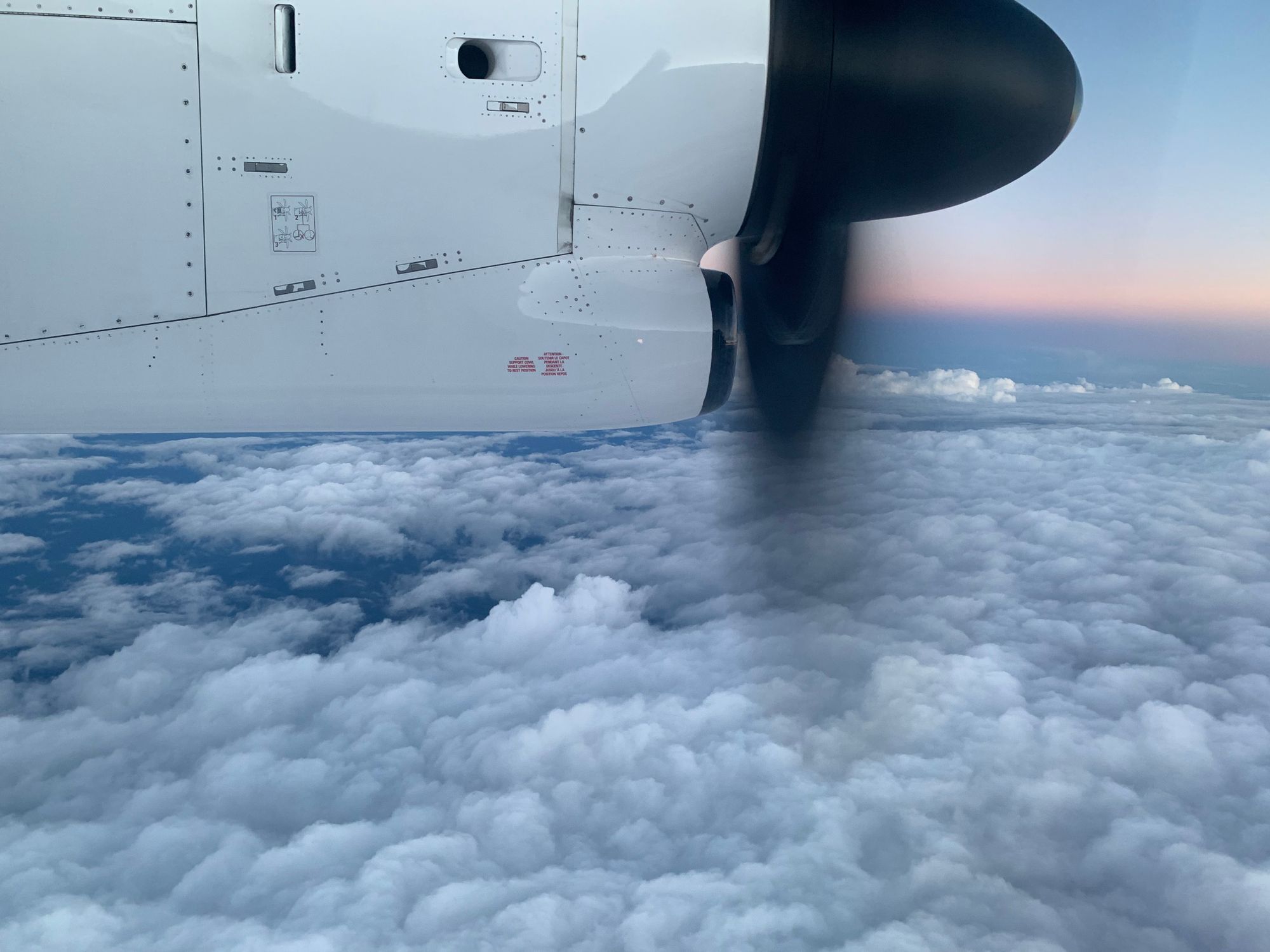 This story is a part of a writing experiment I did from May 24 to June 24, 2021. The goal was to write a new story every day. Although I'm happy with them, they are first drafts and many could use some work.
---
Owen was above the Rockies when his brother passed away. Of course, he didn't immediately know this at the time. Instead, he was listening to the snore of the roughneck in the seat beside him and the happy chatter of a toddler telling his mom about his basketball.
His brother wasn't even supposed to die. He'd been barbecuing in the sun while his kids swam in the pool, and his wife prepped macaroni salad. He'd taken a swig of beer, felt a pain in his chest, toppled over the railing. His kids hadn't even noticed but continued playing, and it wasn't until his wife came out and saw the steaks burning that she realized something was wrong. She saw her husband in the grass below and called the ambulance, but it was too late by the time they arrived.
Moments like this passed all the time in Owen's family. His father had died when he'd been hit by a train while working the rail line. No one had found his body until the following morning.
But this strange occurrence hadn't only happened on that side of the family. His grandfather on his mother's side had drowned in the river, and they didn't find him until he washed up a week later, a mile downstream.
These moments of death passed like clouds in the sky. Always there, but never noticed.
Except, they had.
When his father died, his sister had felt a cold chill in her room a thousand kilometres away. She dismissed it as something in her house and only realized it the next day when she received the phone call. His grandfather might have been found sooner if his brother hadn't ignored the voice he heard calling to him in the field the day of his death.
Yet, Owen had never heard any of these stories, these portents, these warnings.
So, when he saw the glint of something out the airplane window by the wing, he didn't immediately take notice. He thought it was a flare of sunlight, a reflection of a cloud on the glass.
But then he looked again. He saw the faint wisp travelling beside the engine, and when he studied it carefully, he noticed its shape. It had the form of a body or at least the semblance of one. It had no legs, no arms, but the semblance of some, along with a head and torso.
He turned to the roughneck, hoping to confirm what he saw, but the man was still fast asleep. He glanced between the spaces between the seats, hoping someone had taken notice, but no one had.
It was just him and the spectre. And Owen knew the real truth of what it was. It was watching him. It was travelling with him. Owen was the reason it was here.
And only one person would ever be here for him.
It stayed with him until the plane began its descent. When they passed through the clouds, it disappeared. He searched but found no trace.
When the plane landed in Vancouver, he exited and texted his sister-in-law, and she called him back in tears. He told her he'd book a ticket to Winnipeg immediately. He did it for her, to be there for the family.
But he also knew that he did it for himself in the hopes that he'd see his brother's spirit one last time. Of course, he didn't, and he wasn't really surprised. Nor did he ever have such an experience again.
And the moment he shared with his brother—well, he kept that to himself and never told anyone through the rest of his very long life.
---
Thank you so much for reading.
Want more? Sign up below for my writing notes.