⏳ Peak Decade
Birthdays, nominations, and television viewing.
My name is David Gane and welcome to my monthly newsletter about fiction writing, teaching, and life. If you enjoy it, please share it with anyone you think may find it useful.
---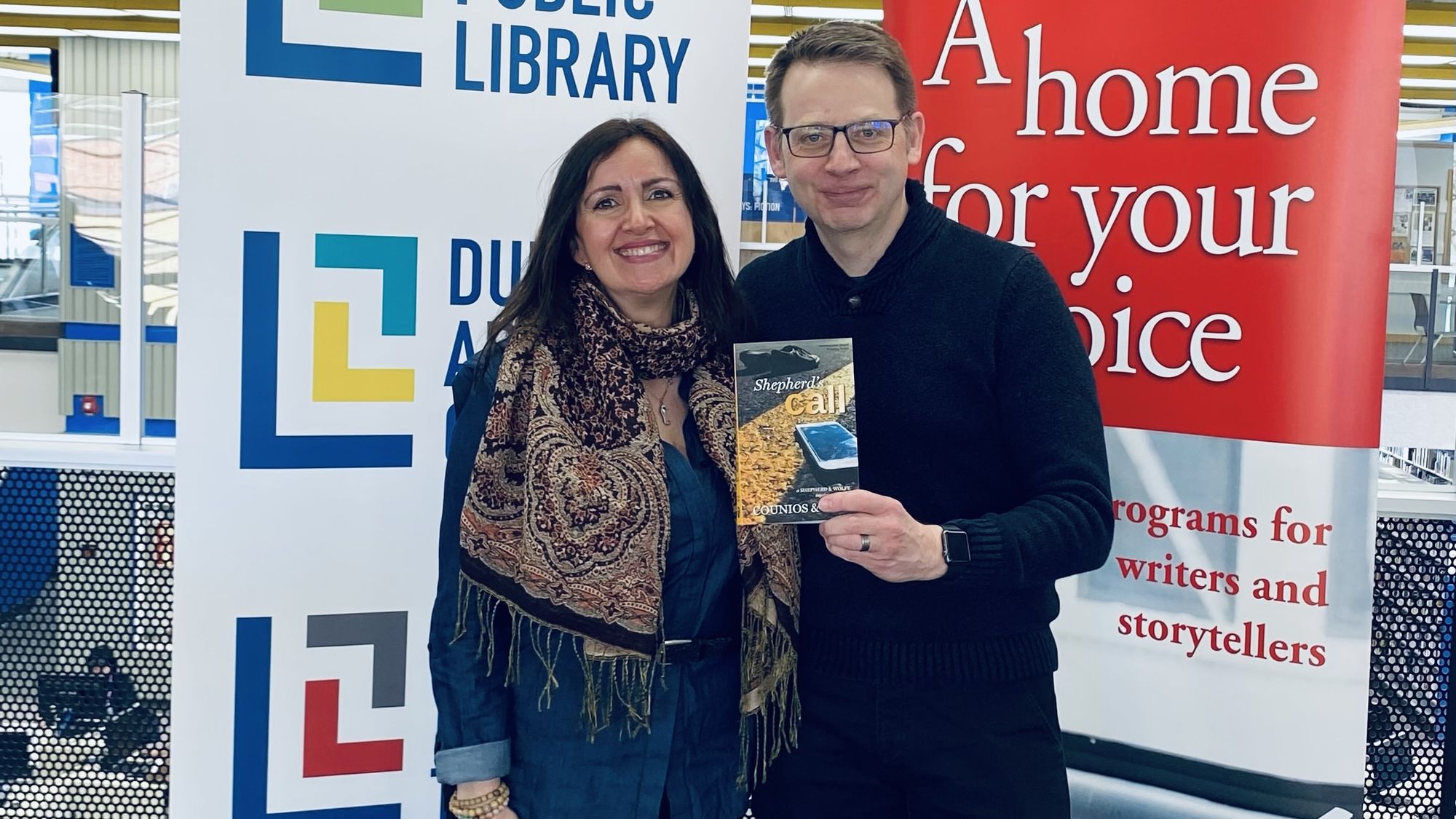 A few days ago, I celebrated my 50th birthday.
I've looked forward to this decade for a while now. I always felt it'd be a good time, when our books would hit their stride and become sustainable, and the pieces of my life would fall into place. Without jinxing it, I feel this year already shows promise.
This month, Angie and I celebrated Shepherd's Call being shortlisted for the City of Regina award at the Saskatchewan Book Awards. I've also seen growth in my coaching practice and was fortunate enough to teach Grade 5/6s and 7/8s fiction writing and story structure. To top everything off, I read through Angie's section of Book 5 and will begin my editing and writing shortly. All in all, it's been a good start.
It's been only a few days since turning 50, but I'm excited about the journey and can't wait to see what the next 10 years will bring.
---
Shoutouts
📖 Reading: I haven't been active with my reading this month. I'm slowly working through The Lathe of Heaven by Ursula Le Guin.
📺 Watching: It's been a busy month. I enjoyed Physical 100 on Netflix (I was totally Team Choo Sung-hoon). I also liked the first episode of The Big Door Prize and look forward to more. It's great to have Ted Lasso back and our house recently started Abbott Elementary.
🛠️ Using: Squardle has become another daily game for me (Wordle, Framed, and Quordle being my other ones). the first few games make people sweat, but once you get past the learning curve, it's quite enjoyable.
👏 Friend of the Newsletter: Quick shoutout to Autumn Aarons and the release of her first book Persuasion of You.
🗣️ Quote of the month:
Problems don't really care whether we acknowledge them or not. They still exist. What matters is how we choose to direct our energy, because our tomorrow is the direct result of the way we spend our resources today.
— Seth Godin
---
Thank you for reading
That's it for this month. If you liked this newsletter and want more, visit my daily blog.
I also help others with their writing. If this is something you're interested in, check out my coaching.
David Gane Newsletter
Join the newsletter to receive the latest updates in your inbox.
Comments