Secret path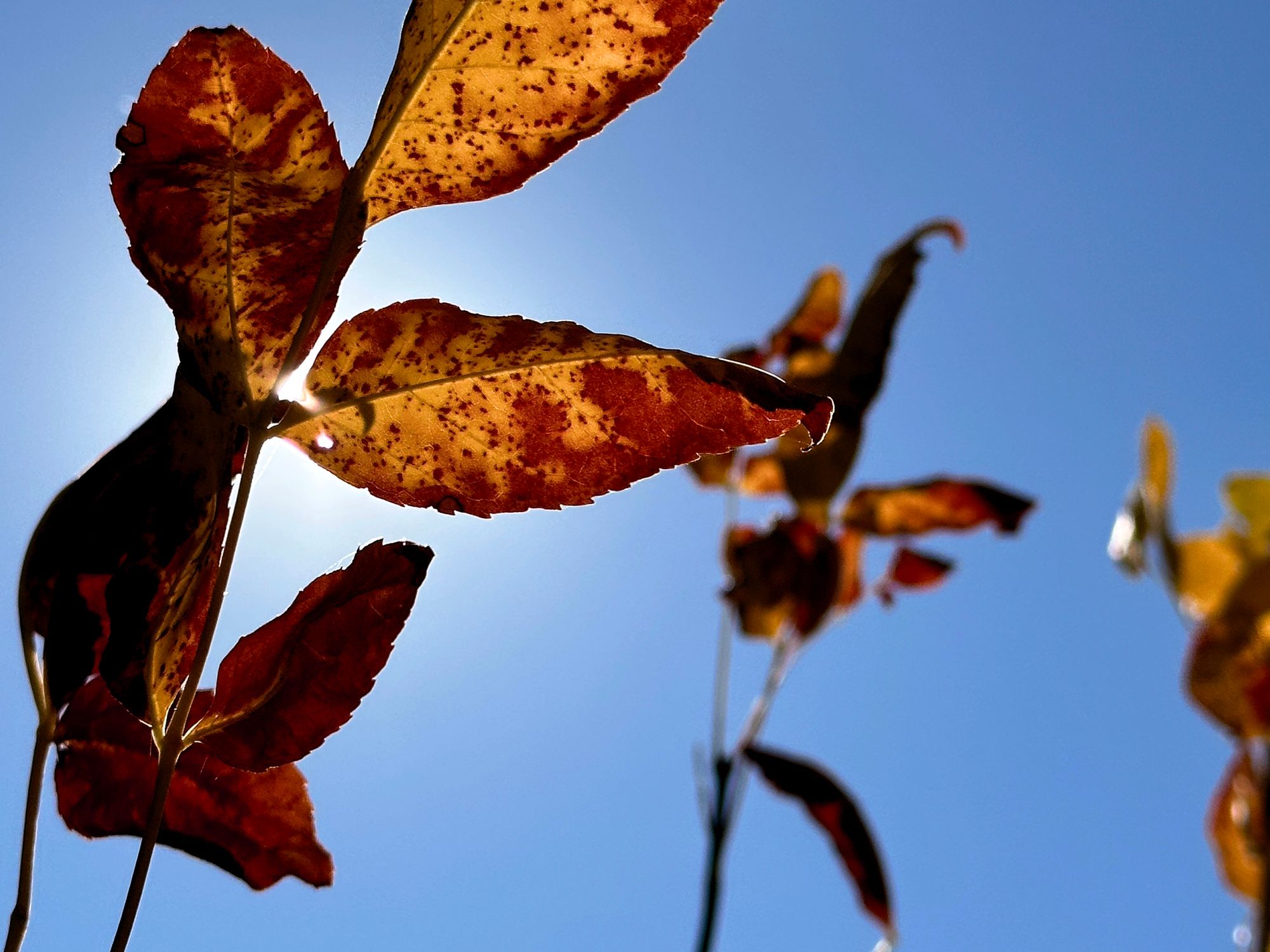 Beside my usual walking path is a small trail along the creek. Hedges and trees hide it from sight, and it feels like a place of nefarious activity. The grass is trampled, and there are odd bits of garbage like food wrappers and lawn chairs. I wouldn't explore after the sun goes down.
When you start taking photos every day, you start looking for new things to photograph—even if it's just a fresh look at a single leaf in the middle of the woods.
---
I filled my day prepping for my next class, reading student reflections, and updating grades. I have been going back and watching movies like Running Scared (1086) and Escape from New York. I am tempted to create a running list of what I'm watching but haven't quite figured out how to keep track of it. It hints at more new directions for this space. I finished the night with a good bike ride of 19 km.
David Gane Newsletter
Join the newsletter to receive the latest updates in your inbox.
Comments