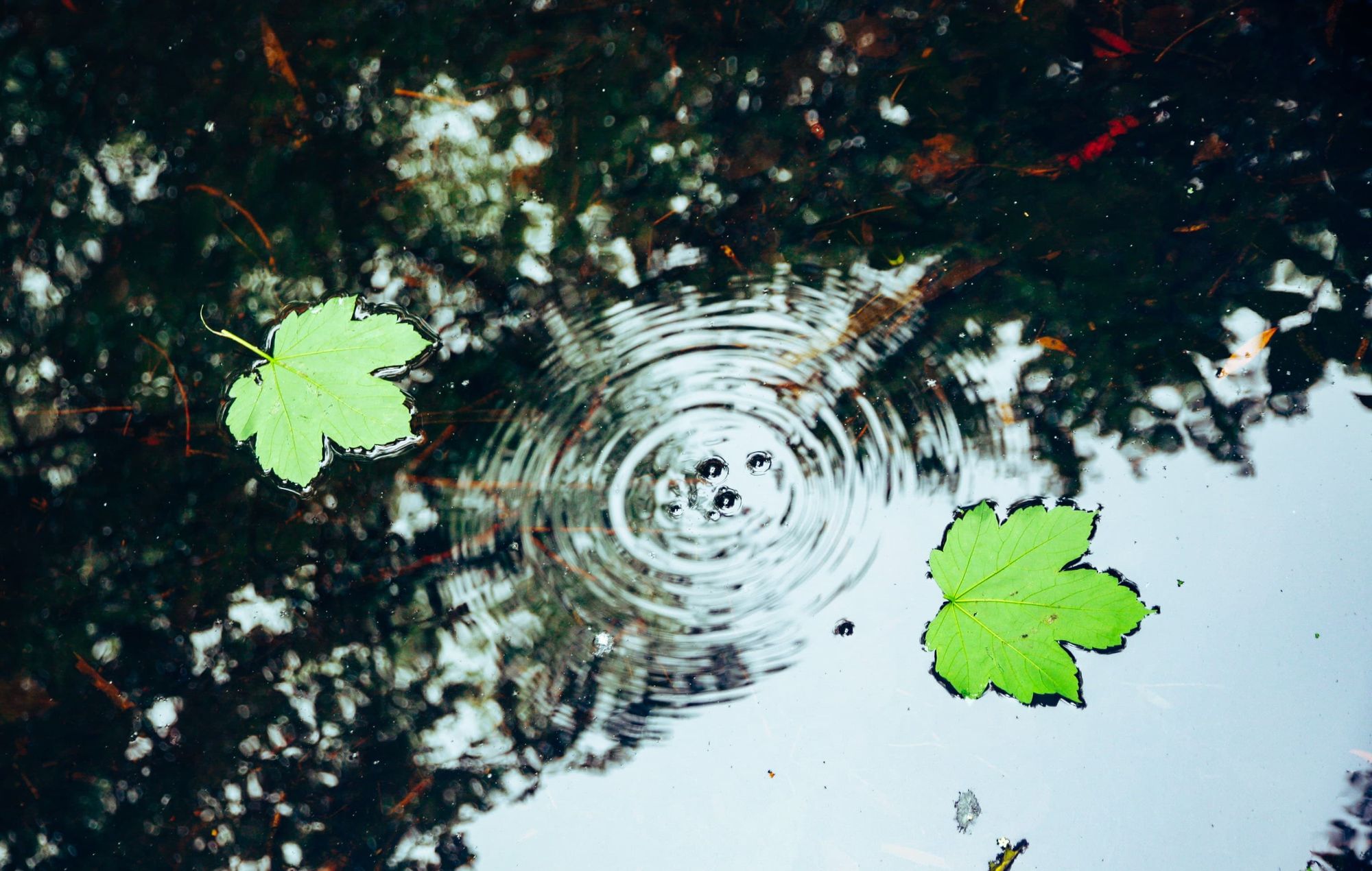 This past week, my writing partner and I were at the Cathedral Arts Festival, a week-long event in our city.
Every year, at the end of the celebration, several blocks of a street are closed for a fair filled with music, food, arts, and crafts. It's a fun and fantastic time, and we always enjoy being a part of it and selling our books.
One of my favorite things about the day is that I get to see old friends and students I haven't seen in a long time. This year was no exception. People stopped by and we often ended our visits with a hug.
I appreciate hugs—even more so since COVID—and I share them with everyone, even friendships that weren't this way to begin with.
These visits also lead to a lot of catching up on everyone's lives. Some people I hadn't seen for a few months and some a few years.
One friend, who'd been through a lot, shared something with me. She said that all our tiny actions are like pebbles being tossed in a pond. Each one sends out ripples backward and forward through our lives and eventually, they build up and create change.
I haven't stopped thinking about this.
Personally, I feel like I've tossed more pebbles into the pond this past year. I started writing a blog post every day. I attended more events to meet people and see old friends. I embraced things I was hesitant about.
And eventually, things rippled back.
I don't know if I've just been fortunate or lucky, but I do believe that what we put out there—our pebbles in the pond—resonate for good and bad.
So make good things. Show kindness and compassion. Offer hope and inspiration. Share your gifts. Hug your friends and family.
Because you never know what will come back.
---
Shoutouts
📖 Reading:
It was a disappointing month of reading. I tried several books, but couldn't engage with any of them. Sometimes when I'm busy reading other people's work, I find it hard to turn my critical mind off.
📺 Watching:
I was happy with the end of  The Marvellous Mrs. Maisel and wrote about it (spoiler warning). I am enjoying Silo (my wife and I read the book way back when) and Platonic. I had fun with Dungeons and Dragons, finally saw Malignant, and showed my son the first three Bourne films (that's as far as we'll go and the third is still my favorite). And as usual, Blank Check has guided me to Buster Keaton. I really enjoyed his classics Sherlock Jr. and The General, both of which are available on YouTube.
🛠️ Using:
A service I've been appreciating a lot this month is WealthSimple. I'm not a good investor, but I like the app interface and ease of use.
A very different app I use is WordSwag. I use it for the graphic on the Counios and Gane monthly newsletter. It is small, simple, and does a beautiful job.
Less of a shout-out and more of a shout-at are apps that make it hard to import/export in and out of them. I spent a lot of time this month transferring notes and emails and found it frustrating and slow. Anything that makes you fight to get your stuff out of it is big "NO!" in my books.
🗣️ Quoted:
Two quotes, both from Dr. Li Jiang, the director of the Stanford AIRE program:
There is a critical part from 0 to 1, which is basically that we invent something that doesn't exist before and we probably can do 0 to 1 better with AI providing a lot of information and things like that. So we should prepare our kids to learn how to innovate, to generate new ideas, to use AI to help us...
You cannot try to ignore it or try to avoid it. It's happening and it's just like water. You cannot block it. You have to go with it. For me, I want to understand how Chat GPT is going to impact our education system and I want to work with out students to understand that better.
📅 Events:
Penned Up! Turbo Boost Your Writing
Saturday, June 3, 1:00 - 4:00 p.m.
Room GB-1, George Bothwell Library, 2965 Gordon Rd, Regina
Cost: Free | No RSVP Required
The City Mouse and the Country Mouse Book Fair
Saturday, June 10, 10:00 - 5:00 p.m.
The Hungarian Club, 1925 McAra Street, Regina
---
Thank you for reading
That's it for this month. If you liked this newsletter and want more, visit my daily blog.
I also help others with their writing. If you're interested, please visit my coaching page.
David Gane Newsletter
Join the newsletter to receive the latest updates in your inbox.
Comments